Assisting Apartment Residents-FAQ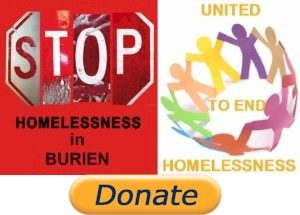 There have been questions raised about the fundraising for some of the Hallmark Apartment residents that may be facing homelessness. To learn more about what is happening at this apartment complex and do donate to this cause, click here.
Click Here for an update on this situation.
"Is the money received for your project going to pay for the residents rent increases at the Apartments?"
The money received will go towards two options: short-term assistance to cover rent increases until the tenant can obtain additional work or income to cover the increase (up to three months); assist those who have moving and move-in costs for a more affordable apartment.
"How long are you going to pay for the rent increases?"
The longest period will be 3 months.
"Will the donated money go directly to the tenants in need."
The funds donated will not go directly to the tenants. It will go to the entities that need to be paid. It should also be noted that the tenants will have to cover some of the costs themselves. This is a hand-up, not hand-out.
"Why are you going to support the rent increases by paying for them?"
Legally the new owner has every right to increase the rent. Not paying the increase does not prevent the increase. Tenants that do not pay the increase will be evicted. That certainly will not help them in the near term or future. One of the ways to oppose the rent increase is to move out. Some are doing that. Others cannot afford to move out, so that is why we will help some who must move out because they cannot afford the increase.
"The apartment complex I live in will likely go through the same thing after the property is sold.  Are you going to pay for my rent increase when it happens if I can't afford to pay it?"
This fundraising project is about people who are RIGHT NOW facing homelessness. It is about our community helping them RIGHT NOW. If enough funds come in to help the residents facing homeless at this complex then any extra funds will be applied to help others facing the same situation.
"Why are you helping one apartment complex and not the other apartments going through the same situation?"
Because the truth is unless Burien residents step in to help, we will only be able to help a few families. If additional funds come in we will help as many people as we can.
"What are the guidelines for someone to receive assistance?"
There are some strict requirements for people to get assistance. They have to be truly facing homelessness. They have to be in dire straits. This is not some hand out of taking money from the rich to help the poor. It is an act of mercy, an act of love, not some political statement. This is not helping those who are not willing to help themselves. Those we are helping are not looking for a hand-out. Most are very humble and embarrassed to say they need help. They are not crying out-help me!!!
Why are you not doing more than asking for money?"
We are doing more than asking for money. We are contacting the new owners asking them to extend the deadline to sign a new lease and to pay the higher rent. We are talking with city council members, we are reaching out to real estate lawyers, and we doing what needs to be done RIGHT NOW-obtain funds to keep some people from being homeless, in a shelter, in a car, or renting a room at our church.
"Will there be any discrimination against individuals needing assistance?"
The only 'discrimination' will be individuals must be facing homelessness, living in a shelter, living in a car, or couch surfing. The individuals/families in the most critical situations will be assisted first. We also are requiring those receiving assistance to work on reducing their debt.
"Why are donations going through Seattle Open Door Church (SODC) instead of a GoFundMe page?"
a. There is absolutely no accountability with GoFundMe or other donation sites.
b. To ensure that individuals who want to give are able to give a tax-deductible donation. It easier doing this through the church.
c. We can provide various ways for people to give: through Paypal, through the SODC secured donation page, through check or money order, by phone.
"Is this a Seattle Open Door Church Project?"
Yes and no. Pastor Rich of Seattle Open Door Church has taken on the cause of those facing homelessness. SODC wants to do what they can to help individuals/families facing homelessness. There is not much than can be accomplished with a church that has less than 30 members. Honestly there is not much at all they can do. Almost nothing. This is about the community helping out. This is about Burien residents reaching out to other residents. Honestly this will be a giant failure if individuals do not donate to this cause. (Actually if only one family is saved from homelessness it is not a failure.)
"How do we know that the funds will be used properly?"
As funds are disbursed we will be posting a declaration page of how funds have been disbursed for total financial accountability and disclosure. For the sake of anonymity we will not provide actual names or apartment numbers but we will share in detail how individuals are assisted.
"How much of the funds will be distributed to the residents in need and how much used for administrative purposes?"
ALL funds raised will be distributed to the residents in need. (In reality none of the funds are distributed to the residents. They are distributed to the entities requiring payment.) Seattle Open Door Church is absorbing all credit card processing fees and any administrative costs.
"How much funds have been raised and how much have been distributed?"
Go to our Full Disclosure Page.


So how about you, what can you give to help stop homelessness in Burien? $10, $25, $100, $900 to sponsor a family for three months? Whatever you give, no matter how small it is, will help prevent homelessness in Burien. If 1,150 Burien residents only gave $10 one time,  no one from Hallmark Apartments will become homeless.