About Us


Burien Homelessness Think Tank is a group of Burien area residents and business people (as of now not a formalized, structured organization) that have made the decision to do what they can in regards to the homeless problem in the Burien area instead of doing nothing but complaining. It is our desire to be proactive in dealing with the homelessness situation in our neighborhoods. To take steps to actually get to the root causes of homelessness. Along the way our goal is to help the homeless to get off the street.
The reason we are called the Homelessness Think Tank is because we are certainly aware that it is going to take the input of people from all walks of life, with a variety of life experiences, brainstorming together to find solutions. We have made the decision to look outside the box. We are putting on our thinking caps as our starting point, but with the goal to go beyond debating/questioning/exploring/thinking to actually taking proactive steps to reduce and help prevent homelessness.
We are made up of people of various political persuasions, races, cultures, religions (non-religion), education & social economic levels. We certainly have diverse perspectives on the causes and solutions to homelessness and many other issues of today. However, we have made the decision to work together to improve our community and to improve the lives of those who are homeless.
The Burien Homelessness Think Tank was founded by Richard D. Dover. It was not his original intention to start the organization. He only planned on a couple of meetings, but it became obvious there is a need for something like the Burien Homelessness Think Tank.
If what we have shared has peaked your curiosity, has stirred up a passion you,how about joining with us? We have a variety of options on how you can become more involved. Check them out!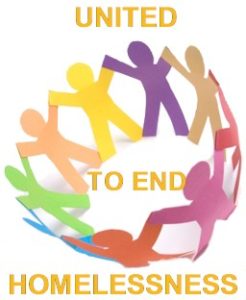 We absolutely believe that if we as citizens unite together we can end homelessness. Well, maybe not completely end it. (There will always be those who desire to be homeless.) But we certainly can do our part to end homelessness for every person that wants to get off the streets and live in a home.
Ending Homelessness
The first step is to break down the walls of division that is between those who are not homeless, and the walls of division between those who have housing and the homeless.
The second step is for the community to gather together looking for solutions. That includes exploring the factors and causes for homelessness, not just trying to find ways to get the homeless into homes.
The third step is to actually start implementing the solutions to homelessness, measuring their success, and fine tuning when needed.
All of this is going to take time, energy, money. Guess what? The homeless problem is already taking time, energy, and money. So let's start using our time, energy, money in a wiser manner. Starting Today!!!!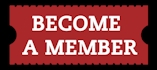 How about becoming a member of the Burien Homelessness Think Tank? You choose how and how much you are involved. Could you devote at least 15 minutes a week? An hour? A few hours a week? Any involvement at all is better than no involvement. You may be the very person that Makes a Difference. Click Here to learn about all the ways you can Make a Difference in Burien.
Read our What is the Next Step? Blog Post

Sign up to receive notifications whenever there are posts in the Burien Homelessness Think Tank Blog
Sign up to receive the Burien Homelessness Think Tank Newsletter
P.S. Sadly because of political partisanship, political rhetoric, the us against them mentality, the toxic discussions regarding the homeless problem in Burien, it has been very challenging to get individuals together to unite to help end homelessness. Rather than unite to find solutions, most individuals would rather argue, debate, stereotype, and just complain than be part of the solution. What about you? You are different? Then how about being a member of the Burien Homelessness Think Tank?