Political Partisanship is Not Answer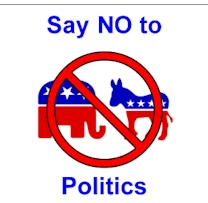 Political Partisanship is Not the Answer
There will never be a solution to the addict, homeless, mental illness problem in Burien or anywhere else as long as there is political partisanship going on. As long as there is more  concern about what Party is in control of the City Council (what is suppose to be non-partisan for a reason), as long as it is about if you are Progressive or Conservative if I will listen to what you have to say, as long as it is about partisan political agendas, there will be no solution to our current problem.
When there is political partisanship as the main goal facts and real solutions will never be the focus. Instead name calling, stereotyping, hate, win another election will be the focus. Until there are individuals who decide to get off this politucal rollercoaster the current problems will continue.
Unless there is a willingness to work as a team, with one purpose, solve the addiction, homelessness, and mental health problem, there will be no solutions.
P.S. This is also true to the illegal immigration challenges.