Citizens Helping Prevent Homelessness in Burien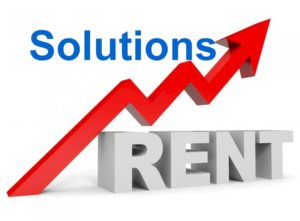 Citizens Helping Prevent Homelessness in Burien

There are individuals making a dent in preventing individuals from becoming homeless. The truth is they may not be stopping a person from becoming homeless, but they are at least giving people hope to do what they can from being homeless. Giving them hope that others care about their situation which gives them strength to do their own part in not becoming homeless or living in shelters.
Several months we had some blog posts in regards to an apartment complex that had a new owner that was increasing the rents from 40%-60%. (www.homelessthinktank.org/2017/08/12/higher-rent, www.homelessthinktank.org/2017/08/14/high-rent-solutions).
When Pastor Richard Dover of Seattle Open Door Church learned of this situation, he made a commitment to do what he could to help the residents of this apartment complex. He realized there was little he or his small church could do, but with the help of the Burien community, it was feasible to do something instead of doing nothing.
Pastor Richard challenged the residents to find positive solutions instead of making some very poor choices that would affect the residents from obtaining an apartment rental in the future. Pastor Rich and his church made the commitment to also pray for favor for the residents in regards to their interaction with the new owner.
Several of the residents of the complex bought together a renter advocate group and they approached the new owner. They were able to get the new owner to negotiate with them on several factors and thus prevent individuals from suddenly becoming homeless or in shelters.
Pastor Richard helped the local community to become of this situation and requested for individuals to make donations to help the most vulnerable residents of the apartment complex. Donations started coming. Nothing major, but every single donation went towards helping individuals to pay their rent.  Amazingly, there are individuals that are making donations to continue helping the most vulnerable. This is residents helping other residents.
Since August there has been $,1750 donated to help residents. This sounds like not much money, it isn't much money. But it is money that has given hope. It is money donated that has given residents the incentive to do all they can to do their part  instead of quitting. It has opened the door for Pastor Rich to be able to minister to some of the residents.
Testimonials
Because of privacy concerns, there is no way to share specifics. But good things have come out of this. One of the residents during this time had all that was going on and lost a family member. The small assistance came just at the right time for them. One family lost the income of one of their family members and was totally hopeless. They were overwhelmed with gratitude that a small portion of their rent was covered. They were totally shocked. One single mom that is going to college and has three children had no idea what she was going to do. Her increase in rent was covered for a few months. There is a mother and father with two children. The father is working full-time, the mother is going to school and had to start working part-time. It still seemed impossible to them. But they were given some assistance and they were amazed that individuals in the community would help me. Seattle Open Door Church has been able to minister to some of the children in this complex.
Burien residents Making a Difference.
You Can Make A Difference
There is still a need, and like we said at the beginning, there are several individuals that are having their rent go up 40% in the next month. If you would like to give hope by giving a tax-deductible donation, go to www.sodc.tv/donate and donate towards Rental Assistance.