Be Passionate to Make a Difference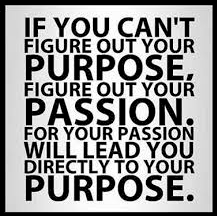 Be Passionate
Are you concerned about the homeless problem in Burien? Are you concerned about the topic of addiction? Are you concerned about the mentally ill that are not getting help? Are you concerned about needles in the park? Are you concerned about…? So much so that you are passionate about any or all of these topics? You seem to be driven by them?
That may be a great indicator that one of your purposes for being on this earth is to Make a Difference in one of these arenas. Instead of just talking about a certain problem in our community, maybe you are to do something about the problem. What that looks like for each of us is different. But if each of us will acknowledge our passion, walk in our purpose, and do something with our passion and purpose, each of us will Make a Difference in our community in some way.
My Passion and Purpose
Anybody that knows me knows I am a man full of passion. I am passionate about many things, just about everything I do. Thus I wear many hats in the midst of my life here on this planet. But there is one passion that burns in me even when at times I try to run from it. That is to do everything I can to help the discouraged, disenfranchised, disappointed, disillusioned–the addicted, the mentally ill, the 'unlovely', the 'unwanted'. Very specifically it is those who are caught up in addiction which normally includes having some form a mental illness (rather it came before or after the addiction.)
Do Something
If you know what your passion and purpose is, do something. Put your life into it. Give your all. For me that means to help anyone and everyone who wants to get free from addiction. It means to do everything possible to get people to the place they want to be from addiction. It means putting my time, energy, finances, talents, skills, giftings, into the realm of helping people with addiction. Not only those with addiction, but their family members whenever possible.
That means helping individuals to see they have an addiction, helping those around them become aware they have an addiction, getting those addicted into detox and treatment, and providing them a safe place to leave, then helping them to help others get free from addiction. Walking the talk.
Sacrifice
If you have a passion about something and you know your purpose, be willing to sacrifice for the cause. Be willing to give your all, everything you got. When you give your all and see that your all Makes a Difference, then it no longer seems like a sacrifice. That is as long as you look at the positive results, not focusing on all the disappointments. They certainly are there. I can say in regards to the realm of addiction, the disappointments can outweigh the positive results. But the results are so dramatic, it makes it all worth it. To see someone beat addiction is a 'high' for those who have a passion and purpose to help the addicted.
In order to help the addicted in the way that God has called me, as a pastor, my wife and I have sacrificed much. In the past I have been the Operations Manager of various companies. With my skills and talents I could be earning over $100,000 a year. Instead I earn a third of that. When I focus on what we don't have I can get very discouraged. We will be dying with little. BUT when I look at the fact there are individuals who have become totally transformed, it makes it worth it. The truth is some of those individuals now earn more than I do.
Have Hope
In the midst of operating in your passion and purpose, always keep your focus on the goal, not the trials. To accomplish much there will always be trials and troubles-major challenges. There will be obstacles. There will always be soothsayers. Again focus on your goals. Replay the success stories in the midst of the journey.
I keep my eyes focused on those who have overcome addiction. Those who have become new creations. Those who have not only beat addiction but have found eternal life. (Another passion and purpose of mine-to share the Gospel of Jesus Christ.)
Changed Lives
If you walk in your passion and purpose you will Make a Difference. You will see lives changed. I personally have been able to see some of the most 'unwanted', 'unlovely' people on earth become healthy productive individuals who are giving hope and help to others. There is a reward in walking in your passion and purpose.
Summary
God has given me the passion, purposes, gifting to work with the addicted. Its something in my blood. I live and breath it. How about you? What is your passion and purpose? Are you willing to do something even to the point of sacrifice? Make the choice to Make a Difference.
For me there is only one thing more important than working with the addicted. It is to walk, live, share the Gospel of Jesus Christ. That is another story.