Testimonial-Intervention Works!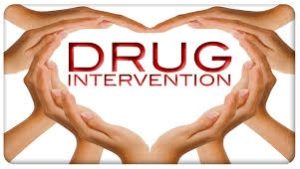 Testimonial-Intervention Works-The Story of Randall
The following is a testimonial of how a drug intervention worked for an individual who lives in Burien. For privacy purpose we have change their name and some of the details.
As everyone knows, drug addiction is powerful. Sadly a majority of people die in their addiction. There is a certain percentage of people who absolutely refuse to receive the help offered to them. They choose to stay in their addiction. For many it is because the fear of the pain of change is greater than the fear of dying in their addiction.
Drug Intervention
Drug Intervention is a way to get individuals to a place of getting help to overcome their addiction. It is true that you can't help someone who does not want help, but it is also true that through drug interventions some addicts get to a place of wanting help. Almost all professionals agree that until an addict hits rock bottom they do not get help. A drug intervention helps to raise that bottom.
The Story of Randall
In today's world of addiction, many addicts are addicted to a multitude of drugs. Years ago that was not the case. Most addicts used one main drug. Randall was one of those addicts who uses any drug that comes his way. His preference was certainly smoking marijuana in a very excessive manner to the point of passing out. But he did not stop there. He also uses heroin, cocaine, and meth.
While on meth Randall would go on crime sprees in Burien. He was famous for a specific crime he would do. In just one day he committed the crime three times. But did not get caught. Like many addicts he was able to commit many crimes and not get caught. BUT, sooner or later, an addict gets caught. But even if they are caught, many times they get off the hook. Randall was one of those individuals.
When Randall was confronted about his behavior, he did what every addict does-denial. When he was presented with the evidence, he then reluctantly confessed. He was given some options. But sadly his addiction still had a hold on him and he  made poor choices. He then started again a whole lifestyle of lies and deception. He tried to 'work' those all around him. Sadly some were deceived by him. The decision was made to do a drug intervention.
In the midst of the intervention, everyone agreed to be on the same page-to raise the bottom on Randall. To 'force him' to get treatment. More accurately to make the pain of his lying, deception, drug use, unhealthy behavior, become more painful than getting help. It was a long process with ups and downs. An intervention is not for the faint hearted.
Good News
Unlike many interventions, everyone cooperated and Randall finally agreed to get treatment. Instead of losing what little he had and going to jail, he went to treatment. Because he has a safe sober house to be in, because of a total mindset change, because of no beds available, Randall is doing out-patient treatment while under some specific medication. Guess what? Randall is no longer doing drugs. Randall is no longer committing crimes. Randall is working part-time to pay off various debts he owes. Randall is actually be used in the talents that he has in his life.
Is Randall 'out of the woods'? No!!! He is in very early recovery. But he is being surrounded by people who will hold him accountable, who are supporting him, and he is being given tools to help him succeed in his journey to recovery. He now knows and also believes his life can be turned around. He now has multitudes of reasons to not go back into addiction. Time will tell if he continues to make right choices, but currently he is making good choices.
Interventions Can Work
Interventions can be an effective to tool to help someone get addiction free. Sadly many times interventions do not work is because one of the parties to an intervention end up being a problem, they sabotage the intervention because of their co-dependency. Many times it is not the addict as the issue, it is the wife, mom, dad, or another relative that is the problem.
When everyone is on the same page, when everyone is willing to go through the 'pain' of an intervention, they many times work. The 'pain' of an intervention for those involved is so much less than the pain of addiction. The pain of an intervention is temporary compared to the pain of an addict to live in addiction for the rest of their life. There is clearly the risk an intervention not working no matter what, but the risk of doing nothing clearly is much greater.
Please pray for Randall and for the family of Randall.