Affordable Housing for women in Seatac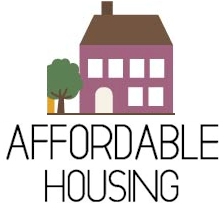 Affordable Housing for Women in Seatac
Fairhaven House is a faith-based, low income/affordable, sober housing & discipleship ministry of Seattle Open Door Church in Burien. At one time Fairhaven House had a total of five houses providing housing for over 35 men and 4 women. Because of financial cost, lack of enough staff, and going to nicotine free facilities, Fairhaven House now only has three homes, neither of which house women. Currently Fairhaven House provides affordable housing for men and one couple. The homes are located in Burien, in Seatac, and in Skyway.
It is the desire of Fairhaven House to once again provide low income housing for women, and women with children. There are very few low income transitional homes for women in the Burien/Seatac area. This is especially true for women who have children. Seattle Open Door Church and the Fairhaven House ministry believe they should do what they can to help fill the gap-to be part of the solution.
One of the challenges in the past in having a house for women was the lack of female volunteers, specifically not having a woman who was qualified to be a house manager. Until we are able to obtain a qualified house manager, our desire for a female transitional house will be a desire, not a reality. (Are you or someone you know the answer to our need for a house manager?)If we do start a transitional house for women and women with children we are considering doing it in Seatac. The reason why is because we would be able to lease a house that we have leased in the past. The owner of the house is the owner of another house we lease. (The neighbors of the house we want to lease have asked us to lease the house again because our clients were much better neighbors than the people currently living in the house.)
We would be able to provide affordable housing for up to eight individuals. The clientele we are looking for is women who are very serious in wanting to change their life. Our focus would be more on the working poor or those on fixed income, than those who are trying to overcome an addiction (of course many times addiction is involved.) Our focus would be on those who because of poor credit, bad choices in the past (that they have overcome), or having a very limited income, are not able to obtain housing.
The good news is that there are still some programs available that help individuals to pay their rent if they live in transitional housing.
Obtaining enough clients to keep the rooms filled is one of the challenges of having a transitional/sober living house for women. Having rules and guidelines that make the house more than a flop house, does limit the amount of available clients. Unlike many of the housing programs in our area, our goal is to more than provide housing, it is to help women to have fruitful lives, not just have a place to sleep.
The truth of the matter is that we can only help around 6-8 women. But the good news is that there is potential for these women to have their lives totally transformed and they will then be able to help others.
Would you like to be a part of this very small solution to the homeless problem in our area? If so, contact Pastor Richard Dover at 206-396-1995.