Needles in Parks, Minimal Cost Solutions: Part Three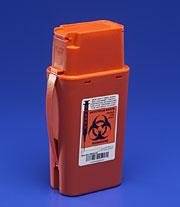 Needles in Parks, Minimal Cost Solutions: Part Three
In our last article we suggested part of the solution was to interact with addicts and the homeless. Build relationships with them. Actually be concerned not only about needles in public places but to actually care about the addict, mentally ill, and homeless. To let them know of the danger of drug paraphernalia in public places. To ask them to do self-policing. To 'put some pressure on them in a loving way. Hoping that as there is interaction with them, they might even consider taking advantage of the help that is out there. The solution to needles in the park is not to say 'If you don't take care of the needle/syringe problem we are going to put in a 'Safe Injection Site'.
If we are going to ask addicts to clean up after themselves we should as residents of the area, provide some resources for that to take place. Make it easier for them to do the disposal of any drug paraphernalia they see in public places. (The truth is that most IV users are not going to properly dispose of their paraphernalia right after shooting up, but they can do something about what they see later in the day. Plus there are many homeless that are not doing drugs.) 
In locations where there is more active IV use, lets put Sharp containers. The cost for Sharp containers is minimal. $10 for disposal sharp containers to $150 for locked containers. Disposal sharp containers could be nylon strapped to fence posts, trees, etc.  Sharp containers placed in public bathroom. Will addicts use them? In bathrooms they for sure will use them. Outdoors, not as much. Especially when they are shooting up. But again if we get them educated, put some pressure on them, provide containers they are more likely to do something. Some homeless would certainly take it on as a project.
Will Sharp containers take care of the syringes and other paraphernalia? No, but the biggest danger is needles. We have to start somewhere. IF the needles are disposed of properly it makes it safer for the collection of the other paraphernalia. It certainly is not an ultimate solution. However, it is part of the solution. It reduces the argument for the need of Safe Injection Sites  for safety purposes. Do I want to see Sharp containers all over my community? No! But it certainly is better than some other options or doing nothing.
The biggest challenge with having Sharp containers is how are they going to be properly disposed of, and by whom? We will discuss that in our next article.
Needles in Parks, Minimal Cost Solutions: Part One
Needles in Parks, Minimal Cost Solutions: Part Two
Needles in Parks, Minimal Cost Solutions: Part Three
Needles in Parks, Minimal Cost Solutions: Part Four
You disagree. You have some ideas. Feel free to comment or write your own post. Click Here for details. Let's Make a Difference Together!