Homeless Resources Web Links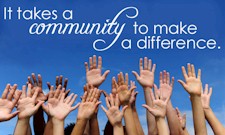 Homeless Resources Web Links
Each of us in our community can make a difference. Sometimes it can be a small deed that can make a difference in our small town of Burien. Or what we may do may make a difference in another community. If the small deed we do actually helps someone to get closer to not being homeless, then obviously the small deed can have a great impact. An amazing impact on the life of someone.On the Burien Homelessness Think Tank web site we have a links page that has links for a variety of resources for the homeless, working poor, and those with addictions. (www.homelessthinktank.org/links). We also have a links page with links to articles on various topics related to homelessness. (www.homelessthinktank.org/articles).
We could use help in adding more resources and articles to these link pages. Every link that is added is another resource that can be used by those struggling with being homeless, addicted, or struggling with mental health issues; and those who are helping individuals with these issues.
It is very easy to add links to the link pages. Just scroll down to the bottom of a page and enter the Link title and the web address. That's it.
For those who have a few hours of time to devote to this project, we have several pages with resource information that could be entered into the links pages. If you can help, contact Richard Dover at 206-396-1995.
Thank you in advance to anyone that is able to help out.